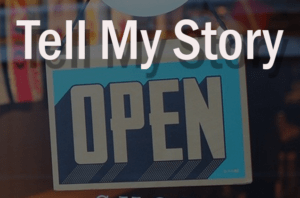 All the world's a stage.  You know, there's stage one, where you can do "this" but not "that."  And stage two where "these" are okay but "those" maybe not so much.
But with every new stage comes a new opportunity to tell a story.  Your story.  We're open, we're distancing, we're doing all that stuff to make it safe to get out and so something for a change.  Every shop is like a brand new adventure.  And for the businesses who tell their story first and frequently, there's  even more advantage.
You may have heard the story of Post vs. Kellogg's; both leaders in the cereal market in the 1920's.  During the Great Depression, Post cut marketing spending while Kellogg's took a chance and doubled down.  The result – Kellogg's is to this day the worldwide leader in cereals and snack foods.  (Click here for a more detailed version of that story.)
And the same principle applies to you.  Let our team help develop an authentic message that reflects your commitment to our community, describes what you offer, and then evolves as we move from this stage to that one and the next one.
To start, simply complete the short form and click "submit," and someone from our team will work with you to determine the best way to tell your unique story.  No strings, just options. 
Besides, we're actually pretty nice guys.  (And gals.)