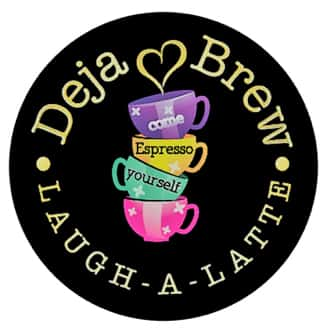 Deal Highlights
Amazing breakfasts and the dinner menu is divine.
Fabulous wine selections, beer on tap, and full bar.
Located in the heart of downtown Meridian, showcasing local artists' works.
Wednesday Buy One Get One Half Off drink specials.
Description
Start Your Day With Deja Brew ENJOY COFFEE AND FRESH-MADE BREAKFAST ITEMS IN MERIDIAN, ID
They say the early bird gets the worm. Find out if that saying is true when you wake up with a hot cup of coffee and a farm-fresh breakfast at Deja Brew Laugh a Latte in Meridian, ID. Check out our menu, which includes items such as:
Fresh muffins
Specialty pastries
Biscuits and gravy
Papa's Classic Breakfast
TASTE THE DIFFERENCE LOCALLY-ROASTED COFFEE CAN MAKE
Deja Brew sells freshly brewed coffee distributed by Identity Coffee Roasters. Identity Coffee Roasters is a Boise coffee roaster that focuses high-end, organic and fair-trade specialty coffees from around the world. Bottom line: their coffee tastes great! You can enjoy a cup before heading to work or buy it wholesale.