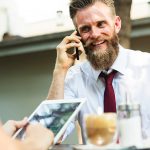 Account Executive
The Account Executive works under the direction of the Local Sales Manager to maintain and grow existing business/relationships with our key accounts. Identify and pursue ways to increase individual, client and company sales growth and retention in our full product portfolio.
Key activities
Prospect, develop, and maintain station accounts.
Pursue and develop new business.
Service accounts with avails, presentations, promotions, and research.
Conceptualize and communicate creative ideas.
Follow through on production for new business clients.
Establish and maintain customer relationships.
Other duties as assigned by manager.
Work environment
Full-Time